Retain a Domestic Violence Attorney in Memphis, TN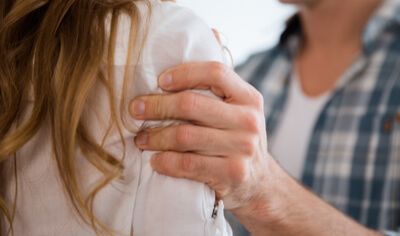 If you're the victim of domestic abuse, you don't have to live with constant physical, verbal or emotional assault. A domestic violence attorney can help you remove yourself and your children from an abusive situation. The Law Office of Joshua N. Corman, LLC, located in Memphis, TN, can help you obtain a protective order against your abuser.
You don't deserve to live in constant pain and fear. Attorney Corman will do everything possible to help you escape your abuse and, if needed, press charges against your abuser. Call 901-490-7411 now to schedule a consultation with a domestic violence attorney in Memphis, TN.
Don't Believe Harmful Myths About Protective Orders
A protective order can protect you and your children from your abuser legally. But many people hesitate to get a protective order due to harmful misconceptions. Here are the most common myths about protective orders:
Restraining orders are the same thing as protective orders. Protective orders often have more serious consequences and enforcement.

You can't get a protective order if you're still married to your abuser. This is completely false. In fact, it's even more important to get a protective order when trying to separate from an abusive partner.

If you've never reported the abuse, you can't get a protective order. This isn't necessarily true. An attorney can also help you find evidence of domestic abuse.
Start taking steps toward a better life for you and your children. Contact attorney Corman today to start the process of filing for a protective order.