Were You Arrested for Marijuana Possession?
Call a Drug Crimes Attorney for Guidance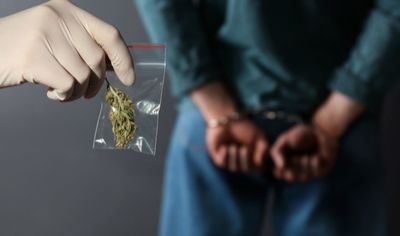 Possession of a controlled substance is a serious crime in Tennessee and can carry up to 6 years in prison and up to a $3,000 fine. Although marijuana is considered a Schedule VI drug, possessing even half an ounce of it can cost you up to two years in jail and hundreds of dollars in fines. Don't risk a felony conviction. Hire a drug crimes attorney in Memphis, Bartlett, Germantown, TN, and the surrounding areas to build a solid defense.
The criminal defense attorney at the Law Office of Joshua N. Corman, LLC represents clients who are facing marijuana charges in Memphis, Bartlett, Germantown, TN and the surrounding areas.
Call 901-490-7411 today to schedule a free consultation.
Busting The Top 3 Myths About Marijuana Charges
There are plenty of misconceptions surrounding Tennessee drug crimes. The Law Office of Joshua N. Corman strives to help clients make informed decisions, which is why we've put these myths to rest:
A drug charge isn't that serious. According to the Tennessee Bureau of Investigation, 80% of crimes committed in the state are drug-related. Even a misdemeanor marijuana conviction could involve jail time and hefty fines.

It's OK if the marijuana is for medicinal purposes. Tennessee doesn't recognize the difference between medical and recreational marijuana. Cultivating, possessing or distributing marijuana for any reason is considered a crime in the Memphis, TN area.

Hiring a drug defense attorney is unnecessary. If you want to walk out of the courtroom satisfied with the judge's ruling, you can't afford to represent yourself. The drug crimes attorney at the Law Office of Joshua N. Corman will work toward a positive outcome.
Have questions about your charges or hiring a criminal defense attorney? Call 901-490-7411 today.